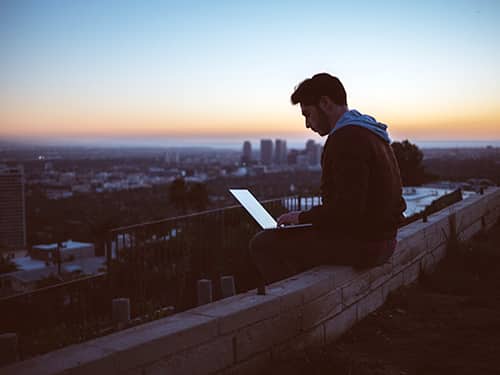 The Hybrid Working Model Explained
The Hybrid Working Model Explained
Workspace operators have seen a direct pivot away from the city centre with London, Manchester and Birmingham feeling the biggest impact on their local economies. Various surveys indicate businesses said that flexible working has empowered their company to be on average a 91% more productive without the need for an office, which begs the question why should we rush to return to the traditional 9 to 5 working day? Enter the hybrid working model.
There have been some notable highlights from the great home experiment, some positive and some negative. In the following post, we seek to address some of the key points raised by business owners.
Attracting Top Talent & Workforce Retention
One main issue is the ability to attract and retain key workers. Reports in the UK put the cost to replace an employee earning the average salary of £27,721 to reach £11,000 each time, equivalent to roughly 6 -9 months' salary on average. Employers could highlight flexible working policies to improve staff retention and overall satisfaction through reduced commuting particularly when these would involve lengthy commutes in traffic or on crowded public transport to help promote an improved work-life balance.
Maintaining a Professional Hybrid Working Model
Businesses have highlighted that home working should only be carried out when the following conditions can be met: "Dedicated space or spare room where staff can easy to concentrate, preferably separate from other living areas and without a TV. In addition, 45% of workers report businesses are concerned about data security, therefore space should promote a level of security that if required by the workplace is maintained, and that household members understand that you are working and will not disturb you unnecessarily.
A Route Forward For Graduates & Apprentice Schemes
UK-based graduate jobs website Milkround shows just 18% of graduates are securing jobs this year compared to the typical 60% in 2019. Post-university life should be filled with excitement and exciting job offers, but the reality is far more uncertain. Many entering looking to start graduate schemes have seen them withdrawn or deferred as a direct result of the enforced national lockdown and coronavirus pandemic. Those who have been lucky to keep their placement (64%) have expressed concerns about support and access to mentors whilst training from home or from a hybrid working.
Ready To Start Your Next Chapter in London?
If you are looking for office space in London, we can show you a variety of flexible workspaces throughout the city of London. To find out more about the areas that OfficeBroker.io cover in London, check out our London Postcode Guide or our Coworking Guide.