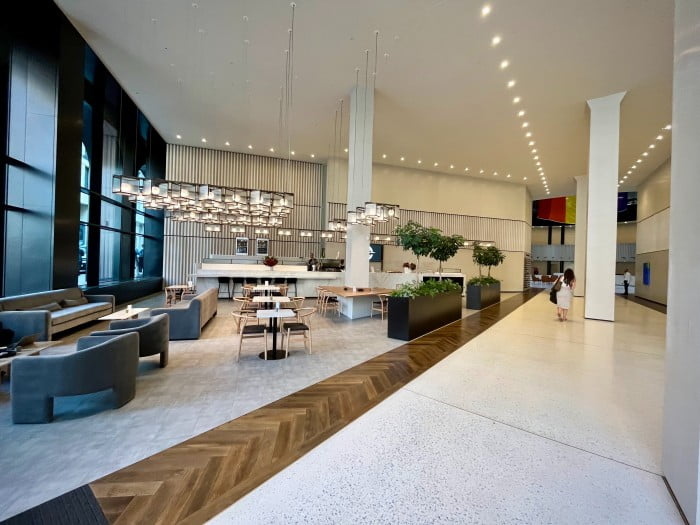 Coworking Spaces in London: Incorporating Coworking
Coworking Spaces in London: Incorporating Coworking
2022 marked the emergence of hybrid working, and it appears to be a permanent fixture in the modern work landscape. Thanks to technology, the pandemic's impact, and shifting work attitudes to this flexible approach. Coworking Spaces in London have allowed hybrid working to blend working from home and the traditional office setting. Employees gain the freedom they need while maintaining a connection to their workplace.
A notable advantage of hybrid working lies in the potential cost savings for businesses. Rent, utilities, and other expenses reduce along with the physical space required. The only drawback is when all employees need to be in the office at the same time. Step forward, the concept of coworking spaces.
Though coworking spaces have been around for some time, their reputation has soared due to the rise of hybrid working. These versatile spaces cater to people needing workspace for a few hours, a day, or an extended period. These spaces provide a seamless working environment with all essential amenities like desks, Wi-Fi and coffee machines.
Many businesses are adopting coworking spaces in London as overflow locations for days when everyone needs to be in the office. Rather than having empty office space, companies can opt for a smaller office and use coworking spaces when required.
While hybrid working allows for greater flexibility, the physical office remains crucial. It serves as a place for employees to collaborate and foster ties. The office is no longer the sole location to get work done. Coworking spaces and remote work enable employees to be productive from anywhere, making it easier for companies to attract and retain talented individuals.
Setting your company coworking policy
To optimize a hybrid workplace, companies should consider the following steps:
Set Clear Guidelines: Establish broad guidelines outlining when and where employees are in the office. Ensuring everyone is on the same page and aware of their obligations.
Choose the Right Technology: Technology plays a vital role in a hybrid workplace. Companies must invest in suitable tools and platforms to support remote work and facilitate group effort.
Create a Welcoming Environment: The space should be inviting to boost employee output.
In conclusion, the future of work lies in embracing hybrid working with the inclusion of coworking spaces. Remote working provides employees with flexibility and companies with significant cost savings.
Would you like assistance in finding a serviced office in London?
If you need assistance locating a serviced office in London, worry not! We have an extensive portfolio of hundreds of serviced offices in London for you to explore and select from. Additionally, you can browse through our complete range of rented, coworking, corporate, and flexible office spaces.
To access the latest pricing, promotions, and availability, we encourage you to contact OfficeBroker.io today and kickstart your office space search. We're here to help!