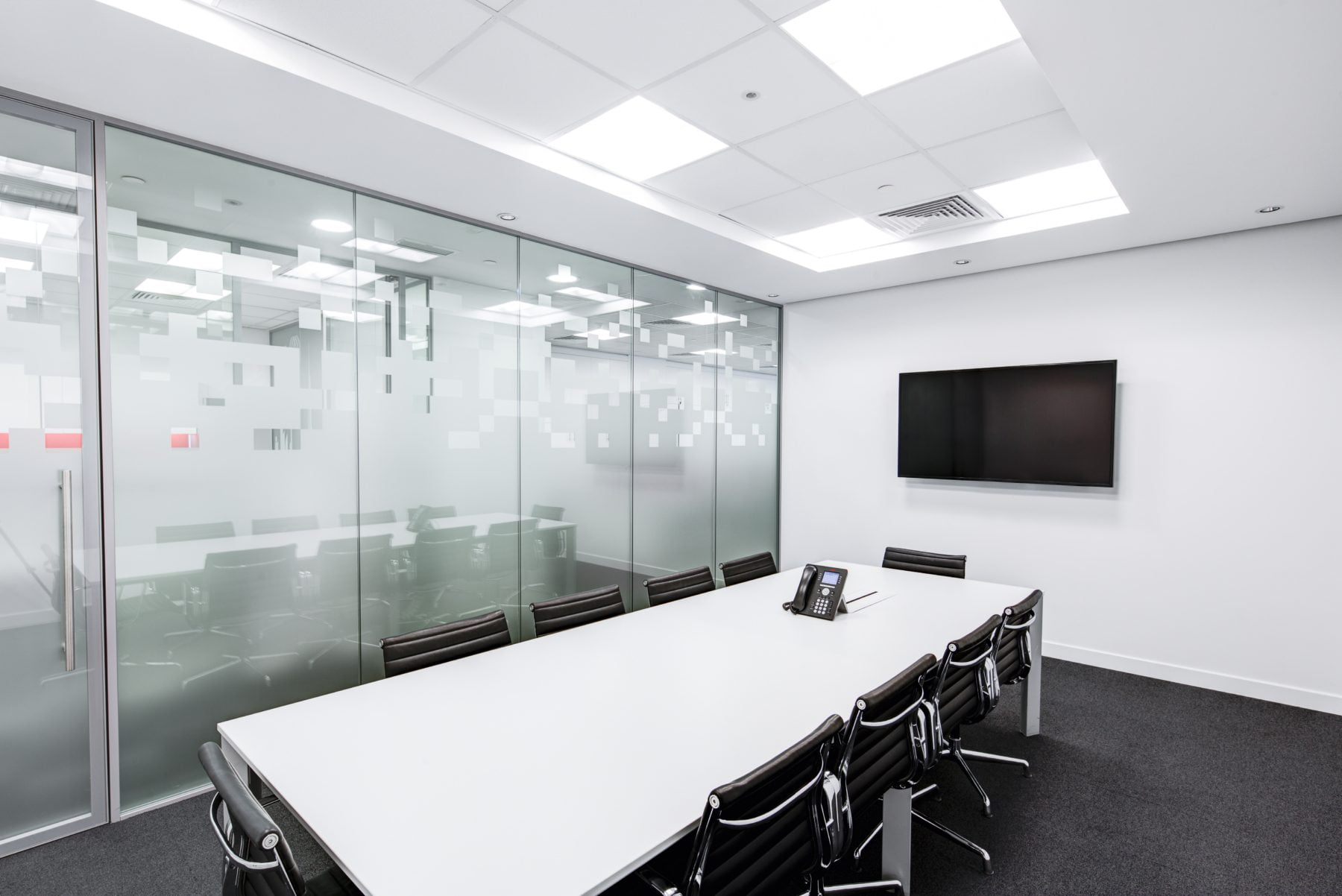 The Leasehold vs Serviced Office Debate
The Leasehold vs Serviced Office Debate
With costs averaging around 20% of annual overheads, businesses need to make sure that your space is working for them. As with most things in life you get what you pay for, this is true regardless of whether your business takes on co-working, serviced or leasehold space. Rates (and terms) will vary based on the demand for space. Before signing on the dotted line it might be worth a quick glance at the positive and negative point sections relating to each space.
Ultimately the aim of this guide is to help tenants who are weighing up options come to a decision regarding their next property move. It's been written not because I've been asked to, but because I love the industry and want to help you.
So without further ado, let's start…
Defining The Coworking Movement
With the recent surge in self-employment (the number of UK freelancers swelled from 3.8 million in 2008 to 4.6 million in 2015), co-working has become the cornerstone for many entrepreneurs keen on setting up their own businesses who require flexible terms on office space.
Paying only for what you need, when you need it, is a lifeline for many small businesses that want to put their capital into their business, rather than wrapping it up in the commercial property. Co-working has allowed many startup businesses to share a workspace for a nominal fee.
Facilitates are shared between tenants, and meeting rooms (including event space) can be booked by the hour. Tenants of popular co-working giant WeWork even benefit from social activities such as film nights with pizza & beer. All of which encourage networking opportunities amongst like-minded professionals.
Positive
Price. By far the cheapest option on the list, co-working offers all of the advantages that a serviced office boasts but at a fraction of the cost. You won't have to fork out IT equipment.
Flexibility. Co-working contracts offer greater flexibility. Terms can normally be taken for shorter periods of time than serviced offices, some allow for a week or day's notice to end the tenancy agreement.
Social aspect. One of the advantages of co-working is the social environment it offers. Many of those who utilise this option are freelance professionals accustomed to working from home, where life can get in the way of business and cabin fever can become a real problem as days without social interaction means days start to blend.
Modern providers will typically offer coffee shop-style break-out areas, creative meeting rooms, bicycle storage, showers and modern office design. Co-working removes many of the hassles of managing an office space as they are taken care of for you – there's no need to organise cleaning, recycling, or drinks stations – this is all offered as part of the service.
Negative
Privacy. Especially pertinent for companies that prioritise the discretion of their clients or who regularly work with non-disclosure agreements, co-working has little privacy as a form of office inhabitation. Yes, of course, you can hire a meeting space or a private booth for calls if a little privacy is needed, but these add to the baseline cost.
Branding. Without your own office, you don't have the ability to brand your own space, which can be frustrating if you're looking to make a good first impression when meeting clients.
What is a Serviced Office?
Serviced offices are normally comprised of desks, chairs, internet, phone lines, receptions offering admin help, and even water coolers which are generally installed and ready to use, making the transition into your new workspace as seamless as possible.
General speaking tenants get greater control over their finances than a co-working setup as they can grow or contract the space subject to current requirements – perfect for businesses that are growing quickly, corporates that are working on short-term contracts, or for a business that simply just don't know what their headcount is going to be over the next year.
It's important to understand exactly what's included in your contract, additional printing credits or booking extra meeting room hours can add up quickly. Some license agreements allow the operator to move tenants to a different part of the office to accommodate new occupiers – definitely something to look for in the terms and conditions before signing! Tenants can expect to pay between £300 – £1000 per desk, per month.
Positive
Convenience. With all of the furniture, phone lines and general infrastructure already in place, you can often move into your new office and begin work straight after signing on the dotted line.
Flexibility retained. With many-serviced office spaces allowing one-month notice periods. A great option for businesses that expect to outgrow their current space over the next couple of years.
Cost. Whilst it may seem that your monthly expenses are larger than a lease, very often they aren't. You are paying an all-inclusive cost for the office, business rates, utilities, flexibility, facilities and freedom to move.
Negative
Company identity/branding/culture. When it comes to serviced office space, it's unlikely you'll be able to alter the design of the communal areas as they are shared with other companies. Moreover, many serviced offices share boardrooms and other amenities, limiting your freedom to tailor those particular spaces to your business.
Length of the term. Although the market has changed and companies can now secure their office for more than one year with many providers, it is unlikely that you will obtain an initial contract for more than two years. It doesn't generally mean you'll have to leave the premises after that period, it generally means renegotiating for a further term (including financial terms) at the end of the agreement.
What About Traditional Leasehold Offices
Leasing conventional office space involves renting directly from a building's landlord on a price per square foot (sqft) per annum basis and usually requires a contractual obligation of between three to ten years, with a break clause midway through the agreement.
Businesses opting for this type of office space are usually more established who increased financial stability looking to secure space for the foreseeable future and can commit to a longer term. Space is entirely yours, allowing you to put your own stamp on-premises including the branding, design and fit-out; perfect for welcoming clients into head office.
Historically occupiers find that cost of leasehold space is less per square foot when compared to similar serviced or coworking space; after all, you are paying a premium for the added convenience, services and flexibility.
You get to call the shots on the design and fit-out, but it also means you'll have to organize the services (ADSL, IT infrastructure, telecoms etc) whilst maintaining the cleanliness and functionality of the premises.
Positive
Financial security. Larger, more established businesses can gain better financial security and overheads by agreeing to longer terms. This helps to protect businesses against market conditions such as Brexit or rising interest rates.
Brand Identity. Businesses want complete control over the brand, design and culture of their workplaces.
Control how you use and manage your space.
Negative
Initial outlay. As well as the high start-up costs of buying the fitting out space (AC, utilities, IT, furniture etc), if there's a problem you have the cost to fix it.
Hassle. In addition to potentially costing more, all of the aforementioned obstacles can significantly slow your business down. After purchasing all of your equipment and sourcing your contractors, you'll need to wait until everything has been put in place before you can get to work. Not only is this a time delay, but it can also be a logistical nightmare to arrange.
Getting started. Setting up the agreement takes much longer than moving into a co-working or serviced office.
In Summary
Whether a two-man startup or a larger corporate looking for a new head office, we're here to help you weigh up your leasehold vs serviced office or co-working options. We'll sit down with you to understand your requirements and produce a set of basic floor plans. There's no obligation or charge for the initial consultation, but hopefully now armed with some facts and figures you're in the driving seat to achieve the very best terms possible on your next premises.
Ready To Start Your Next Chapter in London?
If you are looking for office space in London, we can show you a variety of flexible workspaces throughout the city of London. To find out more about the areas that OfficeBroker.io cover in London, check out our London Postcode Guide or our Coworking Guide.