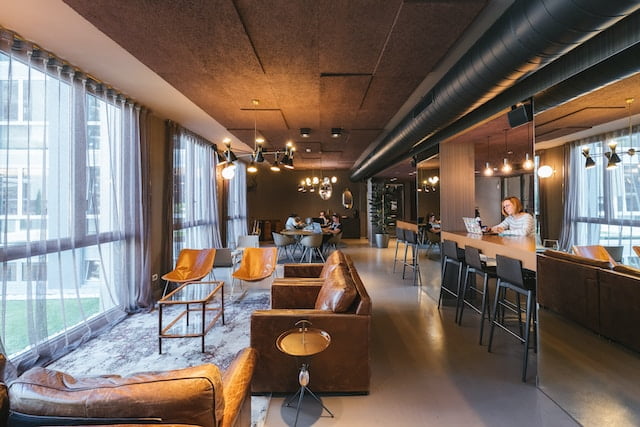 Serviced Offices in London: Find Your Ideal Workspace
Serviced Offices in London: Find Your Ideal Workspace
London's dynamic business landscape has made serviced offices popular for small teams and corporations seeking a hub for staff. Most serviced offices in London include shared amenities like meeting rooms, communal areas and IT networks. They are well-suited for businesses seeking both short-term and long-term rental terms. If you're searching for a flexible and hassle-free workspace in the capital, this guide is here to help.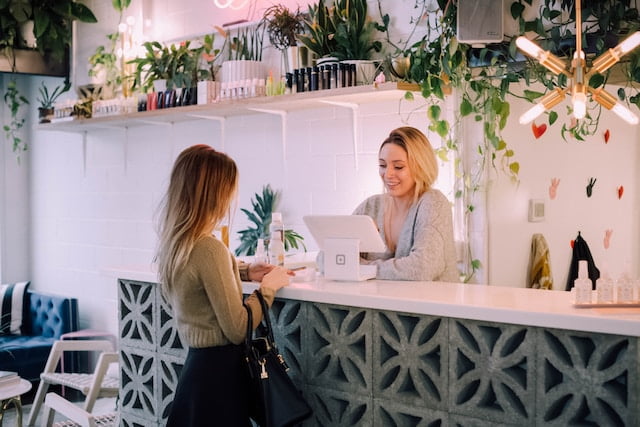 Why choose a serviced office
Opting for a serviced office offers numerous advantages for businesses:
Flexibility: Unlike traditional offices with long-term lease commitments, serviced offices allow you to rent space on a shorter-term basis. This flexibility accommodates fluctuating space requirements and evolving business needs.
Ready-to-Use Setup: Serviced offices come fully furnished and equipped with all essential amenities, saving you time and resources on setting up the workspace. You can move in and start working straight away.
Comprehensive Amenities: Serviced offices provide a wide range of amenities. These include reception services, IT support, meeting rooms, kitchen facilities, and high-speed internet.
Networking Events: Serviced office providers organize networking events within their communal areas to expand potential partnerships.
Prime Locations: Serviced offices tend to be in central areas or prestigious business districts, helping to give your business a prestigious address and easy access to clients and partners.
Factors to consider when choosing a serviced office in London
To find the perfect workspace in London, consider the following factors:
Location: Evaluate the address for your clients, employees, and commuting needs, ensuring good transport links.
Size and Layout: Assess your space requirements and choose an office that delivers for your team. Different buildings will lend themselves to having better layouts for team collaboration.
Amenities: Look for serviced offices with essential amenities that align with your business needs, such as IT support, meeting rooms, and high-speed internet.
Flexibility: Consider the lease terms and the provider's flexibility in scaling up or down as your business evolves.
Cost: Ensure the serviced office fits within your budget. Be sure to factor in any additional fees or charges for meeting room usage, car parking and internet connections.
Reputation: Research the serviced office provider. Read online reviews to understand if the facilities, services, and customer support are of a high standard.
Security: Check what security measures are in place to protect your business and sensitive information.
Future Expansion: Choose an office that accommodates your business's future expansion needs with options to upgrade to larger spaces.
Core Values: Visit the office in person to assess its atmosphere and environment, ensuring it aligns with your company culture and values.
Popular areas for serviced offices in London
London boasts several popular areas for serviced offices, each offering unique advantages:
The City of London: As the historic financial district. It's favoured by finance and professional services, with prestigious addresses near several major financial companies. The City of London has a quirky tradition known as "Pearly Kings and Queens,". Community leaders don elaborate suits adorned with thousands of pearl buttons aimed at raising money for charitable causes.
Shoreditch: A hub for creative and tech industries, offering trendy spaces tailored to startups, tech and media businesses. Shoreditch is famous for its vibrant street art scene with incredible murals and graffiti. It features works by renowned street artists like Banksy and Invader scattered throughout the area.
King's Cross: A hub for tech and creative industries, providing modern office spaces with excellent transport links. King's Cross Station is famous for Platform 9¾ in the Harry Potter films, where aspiring witches and wizards can try to catch the Hogwarts Express.
Paddington: Ideal for businesses requiring easy access to Heathrow Airport and other parts of the UK, with a mix of modern and traditional offices.
Canary Wharf: Located in the financial district, Canary Wharf is perfect for the finance and banking industries. One Canada Square is the tallest building in Canary Wharf, providing modern office spaces and stunning views. It featured in the opening sequence of the British sitcom "Only Fools and Horses," where Del Boy and Rodney Trotter were leaning on the tower.
Victoria: Near government offices and major transport hubs, suitable for businesses with government relations. Victoria Station, one of London's busiest railway stations, has a hidden and abandoned station called "Down Street." During World War 2, Winston Churchill used it as a secret command bunker.
Soho: Known for its nightlife and media connections, vibrant Soho offers a range of serviced offices for various businesses. Soho has a rich history in the entertainment industry and was once home to The Marquee Club, where iconic bands like The Rolling Stones, The Who, and Led Zeppelin performed early in their careers.
Mayfair: Known for its prestigious reputation and central location, ideal for businesses seeking a prestigious address. Mayfair is home to the world-famous Savile Row, renowned for its bespoke tailoring since the 18th century. Winston Churchill and The Beatles have frequented this prestigious street to have their custom-made suits.
What does serviced office space in London cost?
Serviced office costs in London vary depending on the location. To give you an idea of starting monthly expenses, here are approximate figures for popular areas from the 3rd June 2023:
City of London: £275 – £750
Shoreditch: £350 – £700
Kings Cross £450 – £750
Paddington: £350 – £650
Canary Wharf: £300 – £650
Victoria: £400 – £850
Soho: £450 – £900
Mayfair: £550 – £1,200
Summary
Serviced offices in London present an attractive proposition for businesses seeking office space with all-inclusive services. By carefully considering factors like location, size, and budget, you can find the ideal serviced office that propels your business toward success in the thriving city of London.
Would you like assistance in finding a serviced office in London?
If you need assistance locating a serviced office in London, worry not! We have an extensive portfolio of hundreds of serviced offices in London for you to explore and select from. Additionally, you can browse through our complete range of rented, coworking, corporate, and flexible office spaces.
To access the latest pricing, promotions, and availability, we encourage you to contact OfficeBroker.io today and kickstart your office space search. We're here to help!