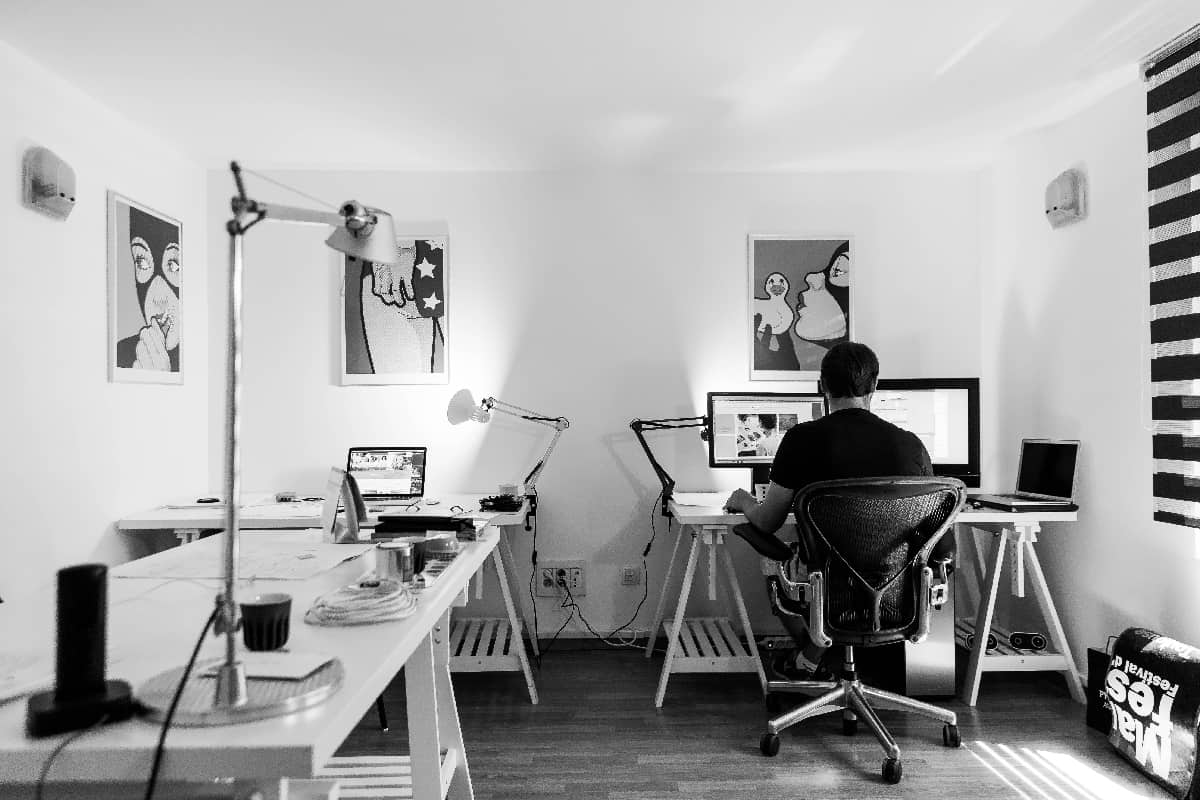 Finding Your Perfect Office Size
Finding Your Perfect Office Size
It's a question we hear regularly 'how much space do we need?' On many occasions, the person instructed with the search has been told by their manager told to find between 1,000 sq. ft to 1,500 sq. ft, but when the search results are compared its the leasehold that tends to offer more value for money, or so it would appear at first glance. Finding your perfect office size isn't just a case of 'we need 2,000 sq ft, it's how you interact with the space so that it's usable and not wasted.
In order to help take out the guesswork of 'how much space do we need we've put together a guide finding your perfect office size and help visualise how much space (sq. ft / sqm vs the number of desks) your new workspace might need to fit everyone in comfortably?
Historically if your business has occupied leasehold space without services, you'll probably need closer to 100 sq. ft per person to allow for extra things the business needs, generally including meeting rooms, private offices, breakout space, kitchen and IT requirements. A serviced office, on the other hand, has all the amenities on site but they are located throughout the building. This, in turn, means you should be looking at reducing the space required to between 45-55 sq. ft per person.
Top Tip: It's worth noting many providers 'high dense' space meaning space might be marketed as a four-person office, however, in reality, it would accommodate 2-3 people. This is especially true within Central London as some providers have been known to drop below 30 sq. ft per person.
Visualising the sq ft / sqm size of your office
1-3 person office = 130 sq. ft / 18sqm. Think; Single Garage
5-8 person office = 516 sq. ft / 48sqm. Think; Double Garage
10-15 person office = 1,080 sq. ft / 100 sqm. Think; Football Pitch 6-Yard Box
15-20 person office = 1,404 sq. ft / 130 sqm. Think; Half a Tennis Court
50-70 person office = 5,337 sq. ft / 496sqm. Think; Half Five-A-Side Football Pitch
70-100 person office = 7,128 sq. ft / 662 sqm. Think; Football Pitch Penalty Area
100-150 person office = 10,505 sq. ft / 976sqm. Think; 8x 100m Lane Athletics Track
Thinking Ahead
As well as thinking about how much space you need now, it's important to consider the future needs of your business. In order to achieve the best possible license terms for your business, providers will normally ask that you sign for a 12-month term, therefore it's important to ensure the business has enough room for additional employees. You'll also need to apply a similar methodology learned from our office space calculator should the business merge with another company, downsize or undergo a restructure where teams will grow or change in size.
If you're considering reducing the amount of space that your business occupies, it might be worth looking at the considerable savings that agile working or hybrid working can bring to your business. More information can be found by reading our report on the cost savings carried out by Simon Carter at National Grid.
Ready To Start Your Next Chapter in London?
If you are looking for office space in London, we can show you a variety of flexible workspaces throughout the city of London. To find out more about the areas that OfficeBroker.io cover in London, check out our London Postcode Guide or our Coworking Guide.